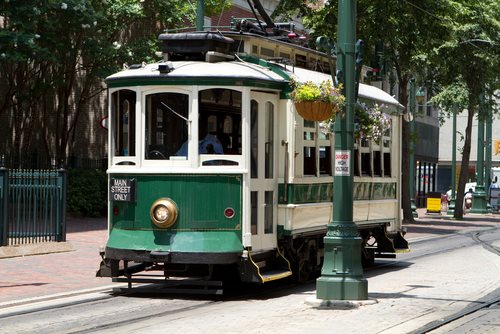 On September 20, 2012, the US Environmental Protection Agency announced that the RI Public Transit Authority was the recipient of the Clean Air Excellence Award along with 11 other organizations across the nation.
The Free Zoo and Trolley Too! Under the RI Public Transit Authority was the recognized project in Rhode Island. The program under the RIPTA allowed residents to ride free to the Roger Williams Park Zoo by running hybrid and diesel trolleys to the zoo on the first Saturday of every month. The new transportation is much cleaner for the air, reduces noise pollution, and is estimated to reduce fuel costs by about 20 percent.
The program encourages residents in the city of Providence to leave their cars at home and take the new form of transportation. The state reported that the number of riders doubled on the first day of promotion.
Cristy Raposo, the marketing coordinator for RIPTA, stated: "While our primary mission is to provide safe and efficient transportation to our riders, we recognize and value the importance of preserving and protecting our environment. Through programs like this, we will continue to demonstrate our commitment to improving air quality for all Rhode Islanders."
Other recipients of the award include the following:
· ReNew Air Scrubber Technology, Diversey Incorporated in Racine, Wisconsin for clean air technology
· Frazier Courtyard Homes, Dallas Area Habitat for Humanity in Dallas, Texas for community action
· Electric Vehicle Ecosystem Pilot Project in the city and county of Greenville, South Carolina for community action
· Conservation and Clime Change Challenge in Broward County, Florida for education outreach
· InnerTribal Bear, Spokane Tribal Air Quality Program and KYRS Community Radio in Spokane, Washington for education outreach
· Rapid Response Notification System, Maricopa County Air Quality Department for regulation/policy innovations
· GHG Emissions Reduction Projects, Frito-Lay, Incorporated in Beloit, Wisconsin
· Leadership in Reducing Ocean-going vessel Emissions, Maersk Line/Maersk Agency USA in Charlotte, North Carolina for transportation efficiency innovations
· Climate Initiatives Program, Metropolitan Transportation Commission of San Francisco Bay Area for transportation efficiency innovations
· SC John Global Sustainability Program in Racine, Wisconsin for the Gregg Cooke Visionary Program Award
Source: Environmental Protection Agency