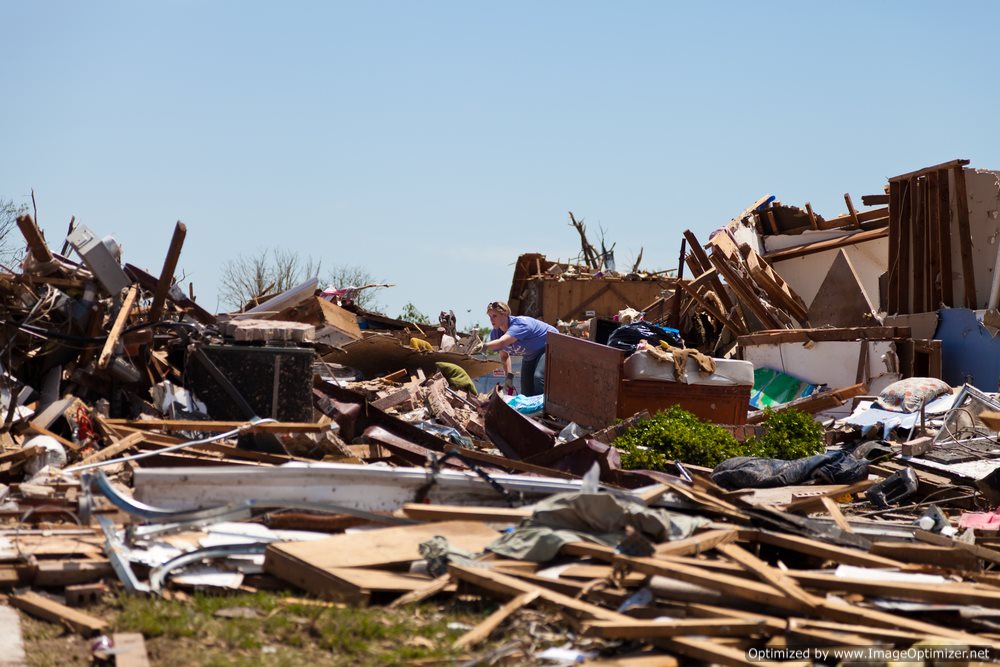 The string of brutal tornadoes that ripped through the center of the United States last week brought forth at least $3 billion in damage, according to estimates from a catastrophe risk modeler known as Eqecat.
The massive storms produced 79 tornadoes that touched down in 10 states over a three day timeframe from May 18 through the 20th.
The most powerful twisters that hit south of Oklahoma City killed two people on Sunday, and 24 people in Moore, OK on Monday. The devastating tornado that touched down in Moore was registered as an EF-5, which is the highest possible ranking for a tornado's power.
An estimated 13,000 structures were damaged or completely razed in the town of Moore alone, and the majority of the losses from the storm were concentrated in the greater-Moore area.
The financial estimates rendered by Eqecat relate to only insured structural losses; the forecast does not include the costs associated with injuries or fatalities.
The firm claimed that so for this year, tornado activity in the United States has been below the long-term average, with only 340 tornado touchdowns to date. This figure is approximately one-half of the national average for the same period over the last ten years.
The tornado that devastated Moore, Oklahoma on Monday May 20th left an almost 2-mile wide path of chaos, as it flattened homes, schools, and businesses. If there is a small silver lining in this terrible tragedy, it can
Source: EPA.gov