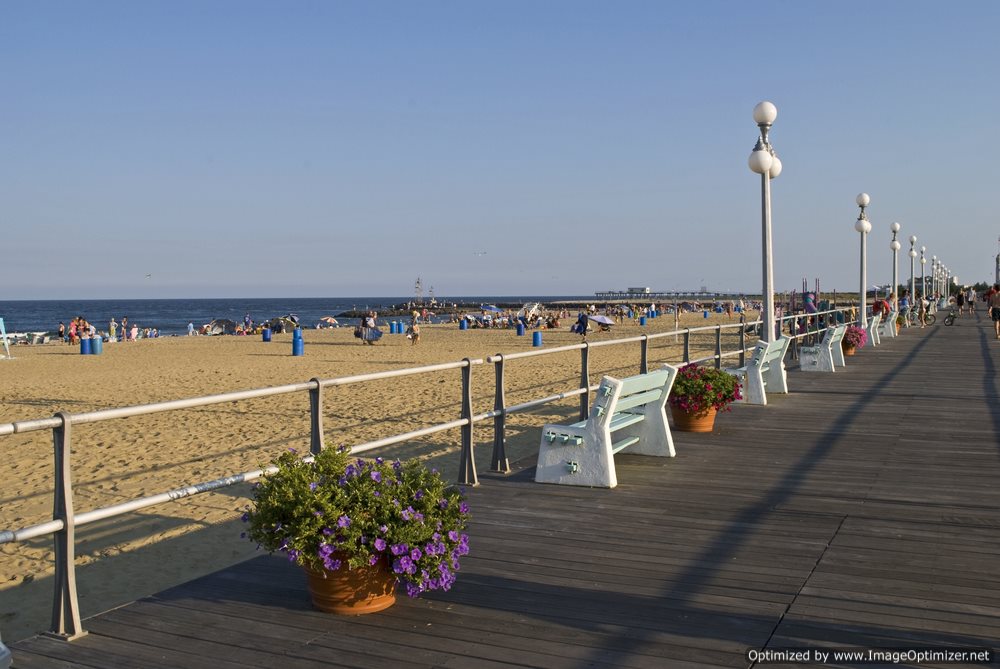 Today, President Barack Obama took a trip to the Jersey Shore, where he visited with local business owners and families who are preparing for the 2013 beach season.
President Obama last visited this strip of coastline in November of last year to evaluate the damage and destruction leftover by Hurricane Sandy. However today, thanks to comprehensive rebuilding efforts over the last several months, beaches, businesses, and boardwalks up and down the shore are prepared to host summer visitors.
"We all understand that there is still a lot of work to be done. There are a number of homes that need to be reconstructed, and a number of businesses that must reopen. There are beaches and boardwalks and landmarks that are not all the way back yet. But thanks to the effort and hard work of an awful lot of people, we have got wonderful restaurants and shops and arcades that are opening their doors for the 2013 summer season. I witnessed what thousands of Americans saw over this Memorial Day Weekend: this community is stronger than the storm. After all that this community has dealt with, after all that you have been through, the Jersey Shore is back and it is officially open for business. We want all Americans to know that the Jersey Shore is ready to welcome you to this special place," said President Obama.
"If anyone wondered whether the Jersey Shore could be beautiful again, you got your answer this weekend," said President Obama. "From Bay Head to Sea Bright, from Seaside Heights to Belmar, folks were hanging out on beaches and balconies. The Stone Pony was packed with eager patrons, and kids were enjoying rides and ice cream."
Since super storm Sandy struck the Jersey Shore, President Obama and his administration have worked with local and state officials to expedite the recovery process, providing billions of dollars in federal aid to families and municipalities throughout the state.
"We are going to keep doing what it requires to rebuild this great area all the way to make it better than it was before, and to make it stronger than it was before," said Obama. "Part of the reason why I came back here was not just to send a message to the people of New Jersey, but also to the great residents of Oklahoma.
Source: whitehouse.gov