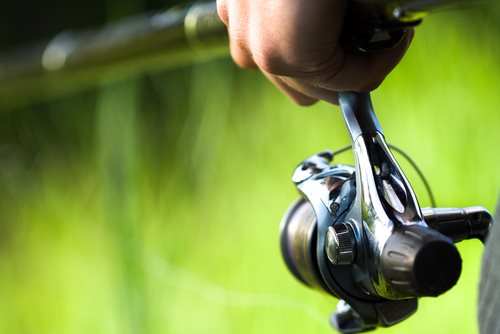 As of November 13, 2012, the New York State Department of Environmental Conservation (DEC) now requires lobster permit holders in Lobster Conservation Management Area (LMA) 4 to perform V-notching of legal, egg-bearing female lobsters. Also, permit holders fishing in more than one LMA must abide by the strictest V-notch rules listed in their fishing permit.
The Notice of Adoption announced by the DEC adopted the emergency rules instituted on July 11, 2012.
The changes to the American Lobster Fishery Management Plan (FMP) were approved by the Atlantic States Marine Fisheries Commission (ASMFC). The changes, referred to as Addendum XVII, hope to lower the lobster harvest by as much as 10 percent in the southern part of New England, an area that experienced a huge decrease of the lobster population in recent years. The new rules now apply from Cape Cod to Virginia in LMA 2, 4, and 5.
A triangular V-notch cut is placed on the tail fin of a legal female lobster bearing eggs. It takes several molts for the cut to disappear, and the cuts help fisherman identify the lobsters. It is illegal to take a V-notched lobster, and the female lobster is protected from harvesting for two whole years.
Subsection (a) of §44.7 under the Environmental Conservation Law requires the V-notching in LMA 4 and states the following: "V-notches must be to the right of the center flipper as viewed from the rear of the female lobster when the underside of the lobster is down. The V-notch should be made by means of a sharp bladed instrument, at least one quarter inch in depth and not greater than one half inch in depth and tapering to a sharp point."
Subsection (b) of the same section requires fisherman to abide by specific V-notching rules in their LMA or the most restrictive rules if they have permits in more than one LMA. The subsection goes on to state the following: "Any permitee who fails to designate an LMA on their application shall abide by the most restrictive of the LMAs 1, 2, 3, 4, 5, 6, and Outer Cape Cod (OCC) V-notching rules. The department shall provide license holders written notice of the current V-notching rules of LMAs 1, 2, 3, 4, 5, 6 and OCC annually."
Subsection (c) prohibits the possession or landing of V-notched female lobsters and applies to everyone except the final purchaser or consumer.
Refer to §44.1 through §44.7 for all requirements on lobsters in New York LMAs.
Source: New York Department of Environmental Conservation