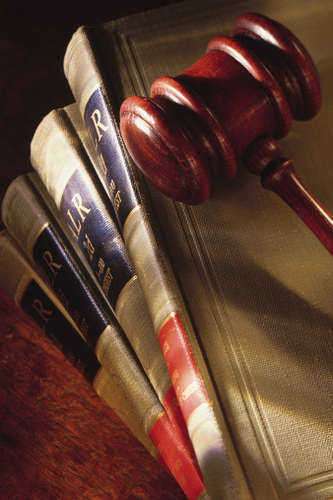 Colorado hunting is administered through the Colorado Division of Wildlife (DOW). In order to maintain high Colorado hunting safety standards, hunting license applicants born on or after January 1, 1949 must have valid hunter education cards. Hunter education registration is provided through courses lasting for at least ten hours and ending in written exams and field tests on practical safety knowledge.
The Division of Wildlife provides classroom materials, textbooks and field equipment for these classes. Courses last for at least a minimum of $10 per session, or $20 for crash courses.
In addition to courses conducted on-site in traditional classroom settings, Colorado hunting education can also be furnished through take-home studying assignments, online courses, and the accelerated crash courses. There are also specialized courses offered for what the DOW considers to be the specialized hunting education needs of women and young people.
The instructors for hunter education courses are allowed by the state to collect fees at what are considered "reasonable," small amounts, though hunting education classes can also be located free of charge. About seven hundred hunter education courses are offered each year, through the services of about 500 instructors.
Additional charges associated with hunter education courses, such as ammunition and classroom textbooks, are provided by DOW. Certifications from other American states will be accepted in the state, as on occasion will hunting licenses gained in other countries.
To control the rates at which Colorado hunting affects the wildlife population, the DOW has created 135 Game Management Units (GMUs), variously available at different times in the year. Colorado elk hunting falls into seven different seasons. The elk hunting seasons are sorted according to date and the kind of allowed hunting weapon.
Categories include "regular rifle," "muzzleloader," "archery," and "late rifle." Archery season, which lasts from August 28 to September 26, opens the Colorado elk hunting season, and overlaps toward its end with the muzzleloader season, taking place between September 11 and September 19.
The rifle seasons in Colorado elk hunting begin on October 16 and last, separated by intervals of several days, until November 21. Colorado elk hunting is allowed in over eighty GMUs in the state during the second and third "regular rifle" seasons. In some GMUs, Colorado elk hunting is available through the late rifle season for the whole of December.
Another legal avenue for Colorado hunting exists in the form of over-the-counter licenses, which are also referred to as unlimited licenses. From July 13, 2010 on, licensed hunters will be able to purchase unlimited licenses through an online system. Prior to that date, the two options offered by the state for purchasing unlimited licenses are DOW offices and licensing agents.
Resident hunting licenses will be available after the applicant has lived in the state for at least six months. Exceptions are made for students enrolled full-time in state educational institutions. Though students must be enrolled for six months before making the hunting license application, they are not required to have been residents for all that time.
Members of the U.S. military and Diplomatic Service or of allied military services of other countries serving in Colorado for active duty, as well as their dependents, will be considered residents. Members of the National Guard who may serve out their duty in Colorado but do not reside there are not eligible. Contact Colorado lawyers for legal advice and assistance.