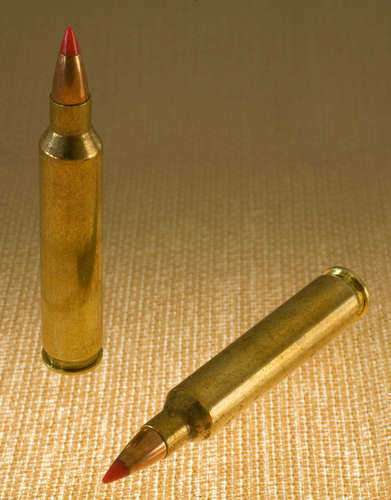 Indiana law, much like most of the rest of the United States, requires that any hunting activities must be done on the contingency of applying for the proper permit. Indiana hunting is presided by the Indiana Department of Natural Resources, and imposes the regulations and restrictions regarding the hunting of the various game under Indiana law.
Indiana hunting laws are divided according to the type of hunting being undertaken, as well as what kind of game is to be hunted. Furthermore, there are certain requirements that must be met in order to obtain the proper Indiana hunting license. General provisions for acquiring an Indiana hunting license are:
A resident of the state of Indiana for at least sixty consecutive days before submitting an application for a hunting license.
All others that do not meet this requirement are considered as non-residents, and must adhere to the specific procedures to acquire such an Indiana hunting license, as well as any imposed regulations and restrictions by Indiana law.
The Indiana hunting license must carried on the person at all times while hunting. This also includes the HIP certification number if engaged in hunting specific kinds of bird game.
Must be at least the age of thirteen to obtain an Indiana hunting license. Those under the age of thirteen must be accompanied with an adult of at least eighteen years of age with a valid Indiana hunting license. Apprentice and youth licenses shall be issued as deemed appropriate by Indiana law.
Hunting licenses issued to those born after December 31st, 1986, are contingent upon the completion of the hunter education class as offered by the Indiana Department of Natural Resources.
Indiana hunting licenses are granted to qualified individuals and must be issued for the appropriate type of game to hunted. The most common type of game hunted in the state of Indiana are deer, dove, turkey, pheasant, quail, ruffed grouse, turkey, and various types of waterfowl. Each type of game and the type of weapon employed for hunting are subject to Indiana hunting laws that dictate the appropriate seasons for each, which are as follows for 2009-2010 season:
Deer
Youth: September 26th and 27th, 2009
Early Archery: October 1st, 2009-November 29th, 2009
Firearms: November 14th, 2009-November 29th, 2009
Muzzleloader: December 5th, 2009-December 20th, 2009
Late Archery: December 5th, 2009-January 3rd, 2010
Pheasant
November 6th,2009-December 21st, 2009
Quail
November 6th, 2009-December 21st, 2009
November 6th, 2009-January 15th, 2010
Turkey
Youth Spring: April 17th and 18th, 2010
Spring: April 21st-May 9th, 2010
Fall-Archery: October 1st-2009-October 25th, 2009
Fall-Firearm: October 21st-October 25th, 2009
Ruffed Grouse
October 1st, 2009-December 31st, 2009
Indiana hunting laws also provides for certain times of day in which hunting of game can take place during a season. Turkeys can be hunted a half-hour before sunrise until sunset. Deer are allowed to be hunted a half hour before sunset until a half hour after dusk. The other types of game have similar types of restrictions and should be consulted with the Indiana Department of Natural Resources.
Any person that hunts for any particular game out of the seasons as allowed by Indiana hunting laws is subject to penalties and fines by Indiana laws, as well as be liable to lose their hunting license. As with any state, Indiana hunting laws can be quite extensive and very specific. Therefore, it is always recommended to consult with the appropriate agency regarding the provisions and regulations for hunting, as well as the necessary requirements for hunting licenses.