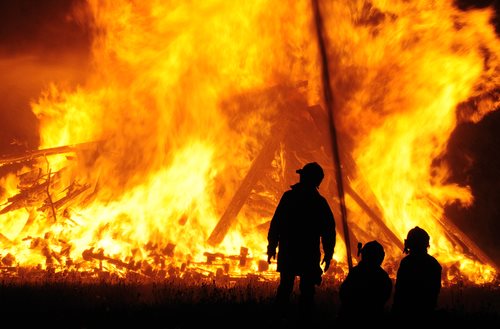 On November 29, 2012, the US Attorney's Office for the District of Oregon announced that Rebecca Jeanette Rubin from Canada surrendered at the border in Blaine, Washington. She faces conspiracy, federal arson, and destructive device charges throughout California, Colorado, and Oregon. Her crimes are part of the largest eco-terrorism case in U.S. history, and she remained an international fugitive for more than 10 years.

Rubin is charged with being part of a group that caused 20 arsons in five western states from 1996 to 2001. The group was made of self-proclaimed members of the Earth Liberation Front (ELF) and the Animal Liberation Front (ALF). The group attempted to cause environmental damage and fight against government, businesses, and the general public by engaging in violence, mass destruction, intimidation, and other forms of violent retaliation.

Rubin faces state charges in Oregon for the November 30, 1997 and December 22, 1998 arsons at the U.S. Bureau of Land Management Wild Horse and Burro Facility near the town of Burns in Harney County and the U.S. Forest Industries Inc offices in Medford. She also faces a state charge in California for arson and using a destructive device at the BLM Litchfield Wild Horse and Burro Corrals on October 15, 2001 around Susanville, California.

The eight federal charges are for an arson that destroyed the Two Elk Lodge and surrounding buildings in Eagle County, Colorado on November 30, 1997.

A count of arson carries a maximum penalty of 20 years in prison and a mandatory minimum of five years. Using a destructive device carries a mandatory consecutive sentence of 30 years in prison, and conspiracy carries five years in prison.

Since August 2007, 10 defendants in the same case have received sentences from 37 months to 156 months in prison.

Two of the defendants are still fugitives: Joseph Mahmoud Dibee and Josephine Sunshine Overaker.

Source: Federal Bureau of Investigation