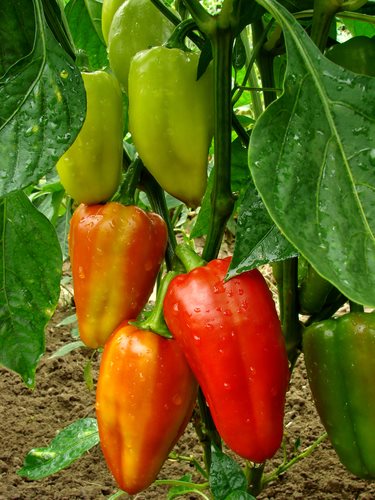 On November 8, 2012, the US Attorney's Office for the Northern District of California announced that Peter Townsley was sentenced to 364 days in prison after he defrauded customers part of the organic farming industry. He is also ordered to pay a fine of $125,000, serve six months of community confinement, and ordered to perform 1,000 hours of community service in the organic production trade.
Townsley was the president for California Liquid Fertilizer (CLF) in Salinas Valley. He pleaded guilty to selling Biolizer XN fertilizer labeled for organic farming from April 2000 to December 2006 when the fertilizer actually contained chemicals prohibited in organic farming.

The Organic Foods Production Act of 1990 created national standards for the production and labeling of agricultural products. Farmers can abide by the Act by checking ingredients on the label for fertilizer, and they also check to see if the product is Organic Materials Review Institute (OMRI) approved.

Townsley was able to apply for OMRI approval for the fertilizer in the year of 1998 after he said the fertilizer was made with fish, fish by-products, water, and feathermeal. He was soon approved, but he admitted that he changed the ingredients starting in April of 2000. He added ammonium chloride and eventually ammonium sulfate to the fertilizer, and he failed to notify OMRI.

Townsley was convicted under Title 18, United States Code, Section 1349 for conspiracy to commit mail fraud and under Title 18, United States Code, Section 1341 on seven counts of mail fraud.

U.S. Attorney Melinda Haag stated, "His actions are particularly troubling given the fact that consumers rely on the representations of all participants in the process when they pay a premium price for certified organic products. This prosecution demonstrates the commitment of federal and state authorities to hold those who choose to violate that trust accountable."

Source: Federal Bureau of Investigation