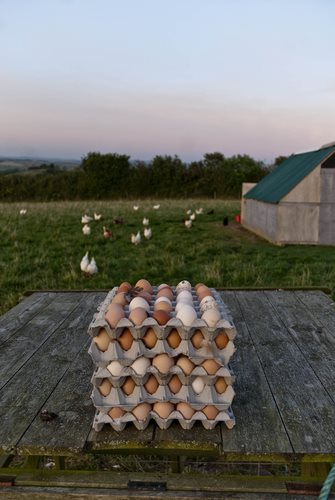 The Department of Agriculture (USDA) has recently released the results of the 2011 Certified Organic Production Survey that measured and studied organic crops in different states. The study helps the National Agricultural Statistics Service's (NASS) Risk Management Agency make changes to federal crop insurance products that are used by organic farmers.

Hubert Hamer, the Chairperson of the NASS Agricultural Statistic Board, states: "This is the first time we have conducted a survey focused solely on the USDA-certified organic producers. With this survey's results, policymakers will be able to better assess the Federal Crop Insurance program and its impact on the organic industry."

According to the study, over $3.5 billion worth of organic products were grown in 2011. Corn still leads in the organic industry, for about $101.5 million of organic corn was sold in 2011. Other leaders in the organic industry included alfalfa dry hay and winter wheat. About $69.5 million of organic alfalfa dry hay was sold in 2011, and about $54 million of organic winter wheat was sold.

The state with the most organic acres is Wisconsin—with over 110,000 organic acres. New York was second with over 97,000 acres of organic harvest, and California fell shortly behind New York with over 91,000 acres of organic harvest.

The study also examined organically raised livestock. Organically raised livestock generated $1.31 billion in sales in 2011, and organic milk was the top commodity, accounting for about $765 million in sales. The other leading commodities in this category included organic chicken eggs and broiler chickens. Organic chicken eggs generated about $276 million in sales, and organic broiler chickens generated about $115 million.

Organic crops accounted for about 63 percent of all organic products. Livestock and poultry products accounted for about 30 percent, and livestock and poultry inventory accounted for about 8 percent.

Source: U.S. Department of Agriculture