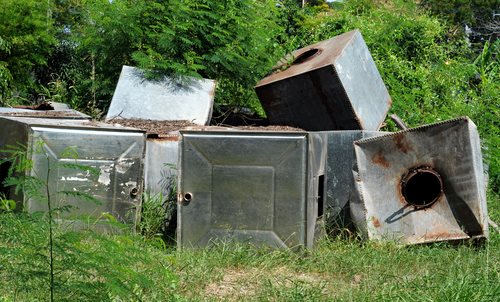 On September 26, 2012, the EPA announced the finalized plan for the Evor Phillips Leasing Company Superfund site on the six-acre site in Old Bridge Township, New Jersey. Industrial activity in the past released volatile organic compounds into groundwater.
The Evor Phillips site was used from the 1970s until 1986 for industrial waste treatment and operations for metal recovery. The liquid waste was treated on the site in two different waste disposal areas that neutralized acidic water. Additionally, the site operated 19 small-scale furnaces that melted photographic film and circuit boards in order to recover silver and other metals.
The New Jersey Department of Environmental Protection stopped the liquid waste treatment in 1975 after it failed to meet state requirements, and all operation were shutdown in 1986.
The site was added to the EPA Superfund list in 1983, but the cleanup process required three different phases. The first phase required the removal of about 40 buried drums of industrial waste. Also, the New Jersey DEP ordered several companies that were responsible for the contamination to construct a water treatment system that prevent contaminated ground water from exiting the site.
The EPA will begin the second phase of the cleanup this fall which requires the removal of contaminated soil. After the soil is removed, the EPA will begin the newly approved third phase. The final phase requires the contaminated ground water to go through a process called chemical oxidation. The process uses certain chemicals to break down the harmful chemicals in the soil and ground—only leaving behind water and carbon dioxide. The ground water will be monitored for several years before the EPA declares decontamination.
The EPA Regional Administrator, Judith A. Enck, stated, "The chemical in the ground water at the Evor Phillips Superfund site pose health risks. Removing and treating them is the best way to protect the health of people who live and work in the area."
Source: Environmental Protection Agency