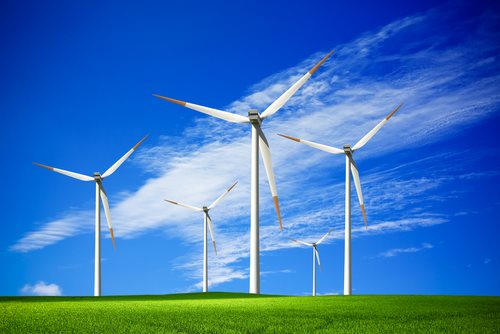 On November 21, 2012, the Energy Information Agency (EIA) announced the wind energy production tax credit (PTC) may expire by the end of the year unless legislation extends the tax credits. The PTC is one of the main contributing factors to wind energy growth within the United States in the last decade because it allows more financial return on wind energy investment and allows companies to competitively price their generation.
The PTC was enacted in the 1992 Energy Policy Act and replaced former incentives for wind investment and generation in the Energy Tax Act of 1978. The first tax credit amount was 1.5 cents per kilowatthour (in 1992 dollars), and the credit is now valued at 2.2 cents per kilowatthour.
The PTC contributed to an explosion of wind investment and wind generation over the last 20 years. In 1992, the United States only generated 1.5 gigawatts (GW) of wind power. At the start of 2012, the United States was generating 45 GW from wind. State incentives—like the mandate in Minnesota to produce 425 megawatts of power from wind by 2003—have helped increase wind energy production in the last decade as well, but the PTC has pushed for the most wind energy production overall.
There is hope legislation may extend the PTC though. Congress let the PTC expire a total of three times from 1999 to 2004. During these periods, there is usually a large amount of construction on wind energy projects during the year before expiration of the PTC, followed by a year of lower production as the tax credit is discussed and reinstated.
The PTC has not expired since the Working Families Tax Relief Act was passed in 2004, and substantial year-to-year growth has occurred from 2005 to 2010. New generation fell again in 2010 as natural gas prices became competitive, but new wind generation picked back up in 2011.
Some recent projects have taken advantage of an investment tax credit known as the 1603 Grant. Projects that began construction before 2011 receive a cash grant in lieu of the investment tax credit by electing the 1603 Grant.
2012 saw a continuing increase in the generation of new wind production. In the months up to October, 6 GW of new installations have occurred. The PTC will expire at the end of this year unless legislation extends the credit, and projects that started construction before the end of 2011 are still eligible for the 1603 Grant.
Source: Energy Information Agency