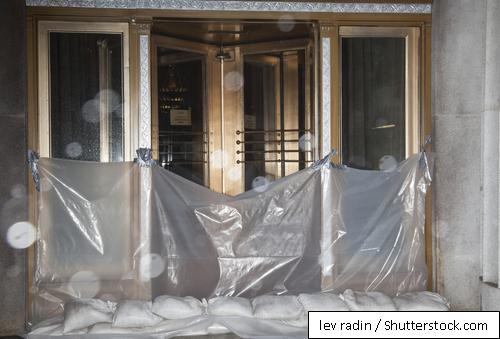 On November 12, 2012, the Environmental Protection Agency (EPA), New York State Department of Environmental Conservation, and Suffolk County will begin to collect household Hazardous waste from homes damaged by floods in Suffolk County. The agencies are allowing people in affected homes to dispose of solvents, paints, household cleaners, propane tanks, oil and petroleum products, batteries (including car batteries), bleach, ammonia, and similar items.

Residents in Babylon, Patchogue, Mastic Beach, and Riverhead can place the waste on curbs for cleanup, and other residents can take the hazardous material to one of four locations:

• Venetian Shores Park on 801 Granada Parkway in Lindenhurst, New York
• Islip Multipurpose Recycling Facility on 1155 Lincoln Avenue in Holbrook, New York
• Wastewater Treatment Plant on 1 Hammond Street in Patchogue, New York
• Highway Barn on 1177 Osborn Road in Riverhead, New York

The EPA reports that all debris contaminated with oil or petroleum products should be separated from other hazardous material and placed in an area with good ventilation. If you store the oil-contaminated material outside, make sure to cover the debris to avoid water and soil contamination.

Disinfect all material contaminated by flood water as soon as possible. The EPA states that items can become toxic after exposure to sewage, heating oil, and even garden chemicals. If something is porous, you should try to dry out the item to prevent mold. Otherwise, discard the item.

EPA Regional Administrator Judith A. Enck states, "The EPA is urging people to separate potentially hazardous products from their regular trash and bring them to one of the newly established drop-off locations or place them on the curb in areas with curbside pickup."

If you notice any oil or chemical spills, you should contact the DEC's Spills Hotline at 1-800-457-7362 immediately.

Source: U.S. Environmental Protection Agency