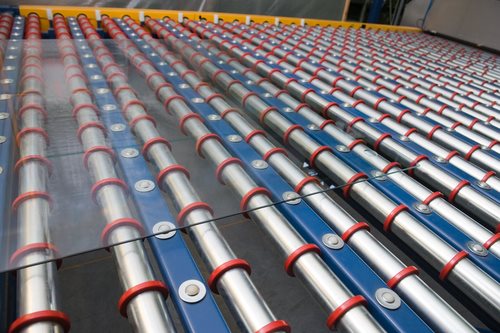 On December 3, 2012, the EPA and Department of Justice announced that Owens-Brockway Glass Container Inc based out of Ohio agreed to install new pollution control equipment in order to reduce emissions of nitrogen oxides (NOx), sulfur dioxide (SO2), and particulate matter (PM) by roughly 2,500 tons per year. The company is required to pay a $1.45 million penalty for violating the Clean Air Act at five of its manufacturing plants.

Owens-Brockway Glass Container Inc is the largest glass container manufacturer in the United States.

On top of the fines, Owens-Brockway will also spend an estimated $37.5 million in order to reduce NOx, SO2, and PM emissions. The facilities involved in the settlement are located in Atlanta, Georgia; Clarion, Pennsylvania; Crenshaw, Pennsylvania; Muskogee, Oklahoma; and Waco, Texas.

Under the terms of the settlement, Owens-Brockway is also required to spend $200,000 to reduce excess emissions around the plant in Atlanta as well. The company will work with the Georgia Retrofit Program to reduce diesel emissions from school buses and fleet vehicles by placing controls on the vehicles or buying hybrid vehicles or vehicles that run on natural gas or propane.

Ignacia S. Moreno, the assistant attorney general with the Justice Department's Environment and Natural Resources Division, stated: "The settlement, the latest in a series of agreements with the glass manufacturing sector, addresses major sources of pollution at facilities located in four states and will mean cleaner air for the people living in those communities."

NOx, SO2, and PM are the three main pollutants that occur at glass plants. NOx and SO2 increase ground-level amounts of ozone and cause acid rain. The rain can hurt land and aquatic ecosystems, and the chemicals can irritate the lungs and worsen existing heart and lung conditions. PM is made up of sharp microscopic particles that can enter the lungs and lead to breathing problems, coughing, decreased lung function, and even death in some cases.

Cynthia Giles, the assistant administrator with the EPA's Office of Enforcement and Compliant Assurance, stated: "The pollution controls required by today's settlement will significantly reduce emissions that can impact residents' health and local environment in communities located near glass manufacturing plants. These new pollution controls will improve air quality and protect communities from Georgia to Texas from emissions that can lead to respiratory illnesses, smog and acid rain."

Reducing emissions from glass manufacturing plants has been a priority in the EPA's National Enforcement Initiatives from 2011 to 2013. This case is the fourth settlement under the National Glass Manufacturing Plant Initiative.

Source: Environmental Protection Agency
Comments
comments
<