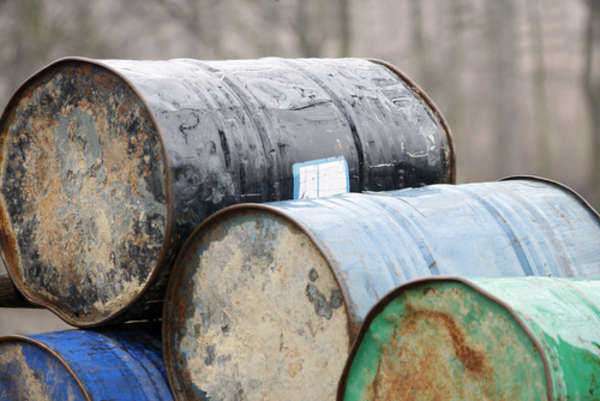 On November 19, 2012, the Department of Justice and Environmental Protection Agency (EPA) announced a significant step for the cleanup of the Quanta Resources Superfund site located in Edgewater, New Jersey. The EPA has reached an agreement with Honeywell International Inc and 23 other parties to start design work before construction for the project begins. The agreement also requires Honeywell to handle cleanup procedures with oversight from the EPA.
The Quanta Site cleanup is expected to allow the facility to operate again in the future, but there is a long road to recovery. The site's soil and ground water are currently contaminated with lead, arsenic, polycyclic aromatic hydrocarbons, and volatile organic compounds—all capable of causing serious health problems and even cancer.
Once the project's design is completed, cleanup will begin on the site beside the Hudson River. The cleanup will take about two to three years and cost an estimated $78 million.
The EPA split the investigation and cleanup into two different phases—one for contaminated soil and groundwater, and the other for the river and its sediment. The first plan was finalized by July 2010, and as required by law, the EPA addressed public comments on the proposed cleanup project for 60 days. The second part of the cleanup was finalized today on November 19, 2012, and the EPA is currently accepting public comment.
The site was used as a coal tar facility starting in the 1880s. In the 1970s, the site was used as a "tank farm" for storing waste oil before reprocessing, but the site was closed down in 1981 by the state of New Jersey after polychlorinated biphenyls (PCBs) were found in the waste oil. The waste oil, sludge, and contaminated water in the tanks were removed immediately, and the tanks were eventually taken off the site.
Today, it is estimated there are 150,000 cubic yards of contaminated soil beneath the site. The EPA has approved a plan to solidify areas around the soil contaminated with arsenic and oily liquid by introducing leak-proof blocks around the soil.
The following companies have agreed to the EPA's consent decree as well:
· BASF Corporation
· Beazer East Inc.
· BFI Waste Systems of New Jersey Inc.
· BorgWarner Inc.
· Chemical Leaman Tank Lines Inc. (Quality Carriers)
· Colonial Pipeline Co.
· Consolidated Rail Corp.
· Exxon Mobil Corp
· Ford Motor Company
· General Dynamics Land Systems Inc.
· Hess Corp.
· MillerBrewing Co.
· NEAPCO Inc.
· Northrup Grumman Systems Corp.
· Petroleum Tank Cleaners Inc.
· Rome Strip Steel Co. Inc.
· Quanta Resources Corp.
· Stanley Black & Decker Inc.
· Textron Inc.
· United Technologies Corp.
EPA Regional Administrator Judith A. Enck explained how the Superfund program works: "The Superfund program operates on the principle that polluters should pay for the cleanups, rather than passing the costs to taxpayers. "The EPA searches for parties responsible for the contamination and holds them accountable. This agreement is an important part of that process and a step in the right direction."
Source: Department of Justice
Comments
comments