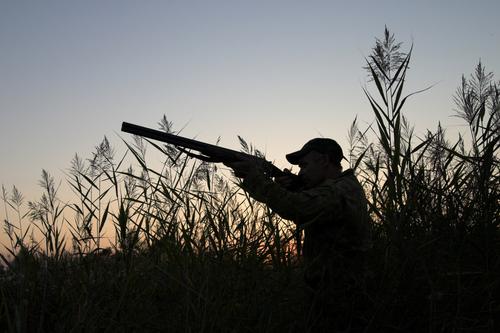 On November 26, 2012, the United States Senate voted on the Sportsmen's Act of 2012. There was a large amount of bi-partisan support for the bill that would increase public lands for hunter and anglers. The bill passed procedural votes earlier in November by 92-5 and 84-12, but the bill (S. 3525) was struck down because the bill asked for an increased cost of Federal Migratory Bird Hunting and Conservation Stamps from $15.00 to $25.00.
The Act was strongly supported by many members of Congress and combined 26 different bills from the Senate and House. Some of the programs supported in the bills included the Federal Land Transaction Facilitation Act, the Land and Water Conservation Fund, the National Fish and Wildlife Foundation, the North American Wetlands Conservation Act, and the Partners for Fish and Wildlife Program.
The Act was struck down after Jeff Sessions from Alabama noted that the increase in Federal Migratory Bird Hunting and Conservation Stamps violated the Senate Budget Committee's 2011 budget agreement that prohibited increases. Members of the Senate attempted to waive the term within the budget agreement, but the waiver failed and the Act was dismissed.
All because of a $10 increase in the duck stamps.
The dismissal of the Act serves as a huge loss to wetlands preservation. Here's why.
Since Federal Migratory Bird Hunting and Conservation Stamps were created in 1934, 98 percent of the funds from the stamps have gone to wetlands preservation for migratory birds. The funds are used to develop breeding, migration, and winter habitats as part of the National Wildlife Refuge System.
Since the inception of the stamps, the government has generated over $750,000,000 and helped preserve 5,000,000 acres with those funds. The program is considered one of the most important and successful conservation programs in American history.
The stamps cost $1 in 1934, and the price has increased 7 times since the Act was passed. The amount of $15 was enacted in 1991, and the price has not changed in over 20 years. This is the longest period of time in the program's history that the price has not increased.
In this time period, the duck stamps have lost more than 40 percent of their value based on the consumer price index. At the same time, the U.S. Fish and Wildlife Service states that the price of wetland areas has increased from $306 to $1,091 per acre.
The bill will likely be introduced next year, but conservationists claim the latest dismissal as a huge loss.
Source: Gov Track
Comments
comments